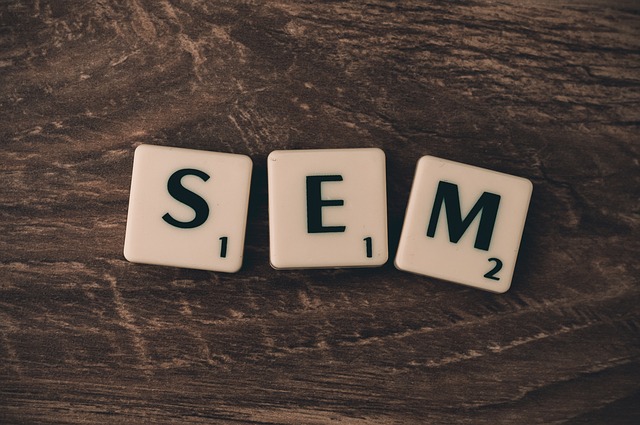 There were 3.5 billion searches on Google today. Did your advertisements reach the right audience?
Paid search has continued to evolve and is an exceptional way to generate immediate traffic while increasing sales and your brand visibility. However, without an intelligent and continually optimized strategy, campaigns can wind up being costly and ineffective.
As experienced Search Engine Marketers, HeyLead can create, monitor and maintain effective, results-driven paid campaigns that continuously improve while increasing your ROI.
We maximize revenue with our insightful bidding strategies that carefully align your business goals with relevant and often creative keywords to successfully target your correct audience and increase your conversion rate. Our belief is that with the proper technique, strategy, and platforms, your business will reach the right customers at the time they are ready to purchase.
We will decrease your cost per click and increase your conversion rate. Our methodical and deep dive process includes:
Complete SEM Campaign Analysis
HeyLead begins with a thorough analysis of your current campaigns, ad groups and performance history. Our four step process carefully evaluates all the elements involved in paid search marketing:
SEM Architecture: A complete review of your current campaigns, their ad groups and the organization of your paid reach.
Geotargeting: Evaluation of which US cities are top performers and identification of underperformers that need improved results.
Visitor Traffic: Analysis of monthly and daily unique visitors from your campaign history.
Keyword Quality: Pinpointing the highest performing and underperforming keywords and their associated bid cost.
Designing Your SEM Architecture
Now the magic starts. Once we have a detailed understanding of your paid search marketing efforts, we can design a strategic, results-driven plan to precisely target your correct audience to drive your leads and sales opportunities.
Creation of Ad Groups: Segmentation of ad groups based on your product offerings to allow for better optimization and relevancy thus increasing click through rate and ad page placement.
Keyword Generation: Creativity and strategy merge to generate the best, relevant keywords for each of your identified groups. Depending on the popularity of a chosen keyword, each ad group can contain five to ten targeted keywords.
Ad Creation: We develop and launch two variations of ads for each ad group to create better positioning and click through rates to capitalize on relevancy, your Google quality score and to ultimately be rewarded with lower costs for better ad positioning.
On Going Optimization
To stay ahead of the game and to have continuously fresh and thriving ad campaigns, HeyLead's ongoing optimization and monitoring will always make sure that your business is one step ahead and is getting the most out of your paid search marketing spend.
Keyword Optimization: We meticulously monitor the keywords used in your campaigns to improve the quality of broad, exact and phrase searches to increase relevancy and remove negative terms that attract irrelevant traffic and waste cost per click spend.
Ad Copy Optimization: Certain ad copy performs better than others. This can be based on keyword choices such as high traffic, the frequency of use and title or body positioning along with relevancy to other keywords in your copy which not only affects your quality score but page rank, click through rate, cost per click and visitor traffic. We monitor performance, continually enhance high performing ads and improve any ads that are not meeting your campaign goals.
Budget Optimization: Finally, we make sure you are always getting the most bang for your buck. We allocate ad spend  to maximize top performing keywords, reduce spend on underperforming keywords and eliminate non-performing words and phrases. We also can identify which day of the week or even time of day is the best opportunity for your ad budget based on ongoing performance results.