Website Development & Optimization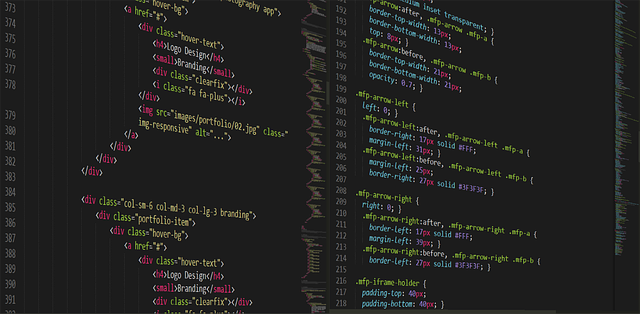 We mix creativity with strategy to develop search engine optimized and user-friendly websites that will serve as a powerful marketing tool for years to come.
A creative, persuasive website design can make a positive first impression, making your business stand out. Your website needs to do more than just look good. It needs to tell your story, convey the message of your brand, be user-friendly and encourage trust. HeyLead can create a custom, modern and responsive site that will be optimized for SEO and conversion. Our expert developers are able to create the perfect balance of being aesthetically attractive for users while being properly indexed and designed to rank well in search engines.
Development
HeyLead gets really excited about web development. We begin by comprehensively researching your business needs and understanding your challenges. Our creative brainstorming process looks at your business from a 360-degree angle to design the best approach for developing an appealing, flawlessly functioning website that will support your organization's needs as well as short term and long term goals.
E-Commerce
Our extensive experience in developing robust e-commerce solutions that are best suited to your unique requirements will enable real-time inventory management, tracking solutions, Google Shopping and Spotify integrations. In addition, we directly connect your products and services through stunning online catalogs, galleries, featured reviews and enable user-friendly and secure credit card processing to encourage a customer's purchasing decision.
Customized Landing Pages
We create customized landing pages optimized towards targeting quality leads while providing them with the instant information they require and call-to-actions to drive the sale. Our landing pages are focused on conversion and we carefully implement a successful design formula to attract visitors. From promoting clear messages that showcase your products, features and benefits in a cohesive fashion to creating compelling call-to-actions, HeyLead can significantly increase the relevancy and quantity of leads funneled to your website.
Conversion Rate Optimization
Driving traffic to your website is the first step in making a visitor a customer.  A strategic conversion rate optimization plan can help increase the frequency in which visitors convert on your website. We tap into this opportunity by analyzing design, calls-to-actions, loading speed and your sales funnel. By creating mockups of our recommendations and suggesting changes, our team will develop them into your site.
By carefully monitoring each individual modification, we can determine what changes have made an impact on your conversion rate and track the percentage by which your conversions were increased. We constantly review analytics and results as well as incorporate the favorable trends into our search marketing efforts to provide the highest ROI possible.
With ongoing efforts to improve your site's sales funnel, we utilize tactics such as A/B testing to compare results across different variations ensuring that changes are resonating with your visitors.  This allows us to understand how we can further capitalize on additional modifications to increase your conversion rate. Our dedicated team loves challenges and is constantly seeking ways to improve your web page and further develop sections of your site to best optimize and create a seamless, user-friendly experience.