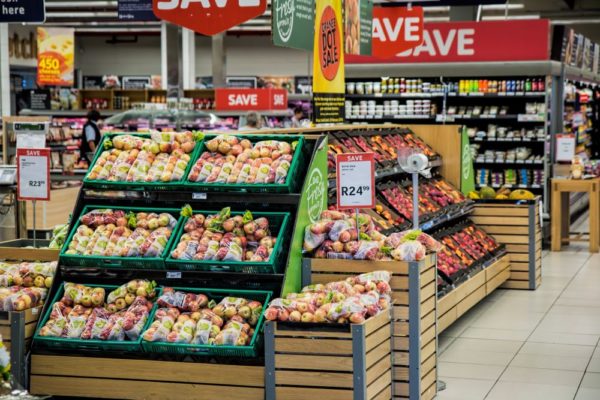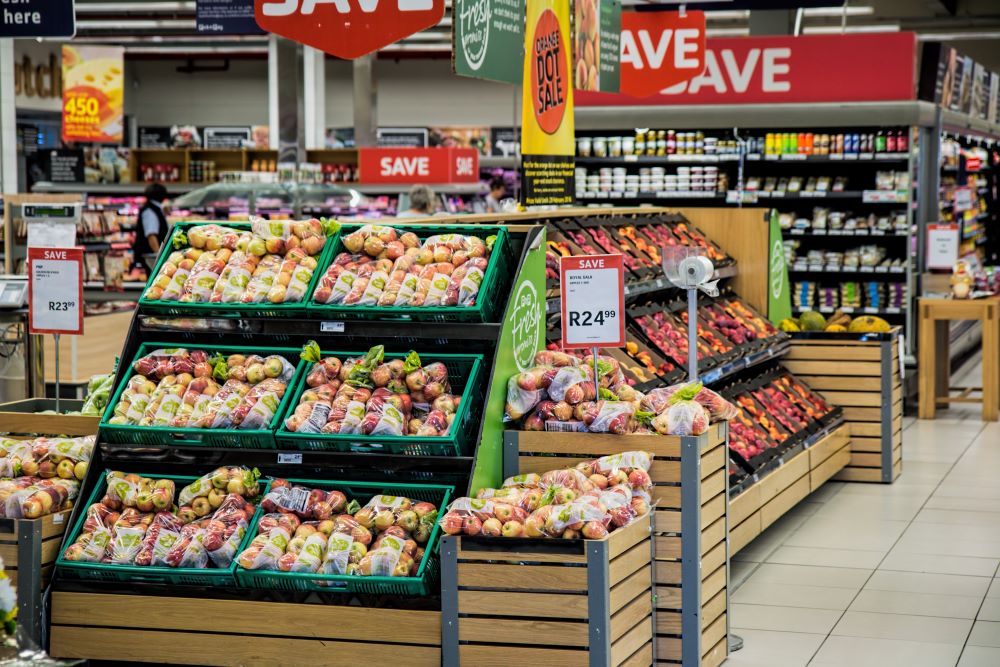 Introduction
Local SEO is vital for small businesses looking to grow their customer base. For a small business, getting more customers through local search means more sales and leads. Local SEO helps you rank higher in search results and drive traffic to your website. Today's post will cover some basic steps of setting up a local SEO strategy for your business, including:
What is local SEO?
What is local SEO?
Local SEO is the process of optimizing a website for local search results. It's different from traditional SEO because you're optimizing for the specific client base of your business and its geographic area, rather than for the entire web at large. For example, if you own a bakery in Seattle, Washington and want to rank highly in Google Maps results when someone searches "best bakeries Seattle," you would optimize your website based on these keywords:
Best bakeries near me
Best desserts Seattle has to offer
Top-rated cupcake shops near me
Local SEO for small businesses
Local SEO can be a great way to help your small business stand out among the crowd and get noticed by potential customers. For many local businesses, it's just as important as national SEO because it can drive more traffic and sales for your business.
So what is local SEO? It's similar in some ways to its big brother, national SEO: You're still trying to get your website ranked higher on Google's search engine results pages (SERPs). However, there are some key differences that are important for local businesses:
Local SEO focuses on helping you rank higher in the area where you operate rather than across the entire country or world—this means that it's often less competitive than national SEO;
Local search results usually show up at the top of SERPs while general searches display links at other spots on SERPs;
To perform well in local search results, you need accurate information about yourself—you'll want a strong online presence with high-quality citations/mentions and reviews from trusted sources such as Yelp or TripAdvisor;
Links from these sorts of websites will help strengthen your domain authority (DA). This means that if someone clicks one of those links while using Google Maps they'll see information about your company right away!
One of the main ways you can increase your online presence is through creating and optimizing your website's content. This means that local businesses need to write blog posts, press releases and other types of copy that will help them rank higher in search results.
Why is local SEO important?
Local SEO is important because it helps you rank in Google Maps and Google Search, the two most popular digital properties on the planet. Local SEO also helps you rank in the local pack, which is basically a list of businesses that show up when someone searches for something local (like "restaurants near me"). And if your business is listed as an establishment in Google Maps, then you will also probably appear in their top spot as well.
Here's how local SEO works:
Local SEO tips and tricks
Use local keywords in your content. Write about things that interest locals and use words they would use to describe their neighborhood or city.
Use local keywords in your title tag. Choose a title that is representative of what your business actually does, but also uses keywords that describe the area you live or work in. If a user searches Google for "coffee shops nyc's best espresso", I would use this as my title: "Coffee Shops In NYC's Best Espresso – My Favorite Coffee House For Good Coffee". Keep it short if you want better rankings!
Use local keywords, city, zip code etc in your meta description tag. This allows users to see what it is about before clicking through to your page which helps with conversion rates if done correctly!
Use alt tags for images on pages containing text-heavy pages (i.e., not product descriptions etc) that contain relevant terms from those above such as surrounding areas like Brooklyn Bridge Park where many visitors come see themselves reflected back as tourists while taking selfies near waterfalls/bridges etc…something along those lines anyway 🙂
How to start a local SEO campaign?
If you are new to local SEO, the best place to start is with your Google My Business listing. First, you need to claim it and make sure that your business name and address are correct. Then, go through each category of information provided and fill out everything that applies to your business (hours of operation, payment methods accepted). Don't forget about uploading pictures of your storefront or interior design!
If you have a Yelp page already set up for your company then it's time to optimize it as well. One thing that can help you rank higher on search engines is getting reviews from customers who have used their products/services before – so ask them! Also keep in mind that depending on what industry-specific keywords people use when searching for products or services like yours online may vary greatly from those used offline (e.g., if someone asks their neighbor how much it costs for a haircut versus asking them if they know anyone who does haircuts).
Claiming all online directories is also very important since these sites often show up at the top of search results due to various factors such as how old they are or whether they've got more links pointing back towards them than other websites do which means more eyeballs on pages containing content relevant both directly related amoungst several ways this helps visitors find information relevant regardless whether they're looking specifically just entered topic into their query bar."
1. Complete Your Google My Business Listing
Google My Business (GMB) is the most important part of your local SEO strategy. GMB listings are a free way to tell Google and other search engines about your business, what you offer and where you are located.
Even though your website may be the first place people go when searching for businesses online, it's not where they always go. If you don't have a complete GMB listing with all of its components in place, then it can hurt how well-positioned your website is for local searches — especially if it's not optimised correctly or has outdated information on there.
2. Claim Your Yelp Listing
Claiming your Yelp listing is simple. Just go to review sites like Yelp and Google, and fill out the information for your business. You'll need to provide contact information, hours of operation and a business description. Then you can add photos of your store or products if you want.
Once you have claimed your Yelp listing, it will appear on search results pages with reviews from other users of the site who have been to your business! This will help increase traffic on top of getting great reviews from customers who love what they do at home or work every day!
3. Optimize Your Online Directories Listings
Online directories are also a must for local SEO. They include sites like Yelp, Foursquare, and TripAdvisor. These websites can help you rank in local search results and drive targeted traffic to your business's website. The more online directories you have listings on the better!
You can find many of these websites by searching for them on Google and adding the phrase "listing submission form" to your search query. You may also be able to find this form by visiting their website directly and clicking on a link that says "submit your listing" or something similar.
Make sure you fill out all fields accurately with high-quality information about yourself or company so that it is possible for Google bots to crawl through each one easily without getting stuck anywhere along the way (which would negatively affect how well SEO works).
4. Focus on Getting More Reviews
Focus on getting more reviews. If you want to rank well in local search results, then you need to have a lot of reviews for your business. This can help you get higher rankings and make it easier for customers who are looking for businesses like yours to find your site.
Respond to negative reviews. If someone leaves a bad review, respond politely and thank them for their feedback (even if it's negative). You may be able to turn that person around by doing this!
Encourage positive reviews. Be sure that there is an easy way for people who love your business or products/services from leaving positive comments about them on social media—and encourage them do so with discounts or other incentives if possible!
5. Improve Your Website's Local SEO Rank Signals & Crawlability
Improve Your Website's Local SEO Rank Signals & Crawlability
Local SEO ranking signals are a collection of attributes that can be used by search engines to determine your website's relevance to users in a specific area. These signals include:
NAP (name, address, and phone number) consistency across business listings and the website itself. The more consistent the NAP across your various listings, the better. Make sure your phone number is displayed exactly as it appears on your website in all locations where you have listed it.
A local landing page for each of your locations/offices, with an easily accessible phone number that connects directly to each location's main line (if applicable). If you have multiple branches under one parent company umbrella or brand name, consider creating separate websites for each local unit rather than having them all linked from one central hub site like [company name].com
Local SEO is critical for small businesses, especially because local search results will change in the coming months.
Local SEO is critical for small businesses, especially because local search results will change in the coming months. Google recently announced that it would be changing its local search algorithm to focus on "trusted" results rather than just those that are most frequently clicked on. This means that if you want your business to continue being found by customers who are looking specifically for yours, you'll need to optimize your website using best practices.
The good news is that optimizing a site with these best practices can help your business get found not only by people searching within their home cities but also potential new customers living outside of them—even if they've never heard of you before!
Conclusion
In the end, local SEO is an important part of any small business's marketing strategy. Local search results will change in the coming months, so if you don't want to lose out on potential customers, now is the time to start working on your local SEO strategy. You can also take advantage of some helpful tools like Moz Local, SEMRush, ahrefs or Whitespark that make it easier than ever before!
If you are a local business owner, reach out to HeyLead for a free consultation on how to grow your business!