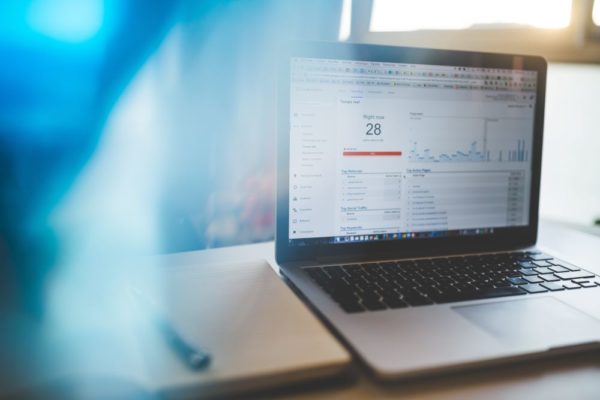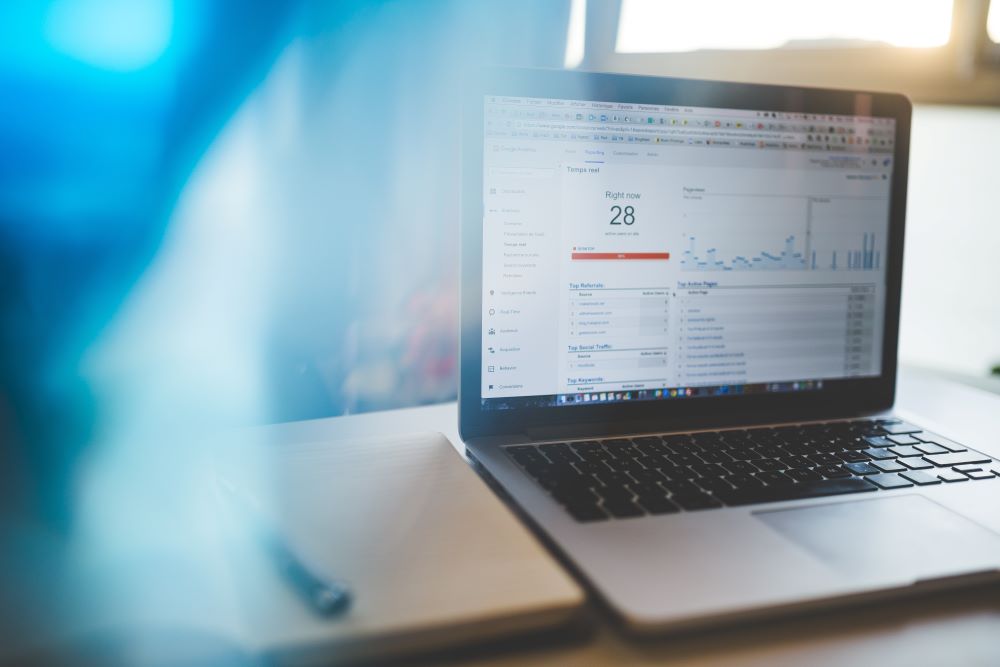 Introduction
Google Analytics 4 is replacing Universal Analytics. This is a change that will give you access to new features, more data and better insights. The transition isn't mandatory and if you don't want to move, no problem! Google will give you the option of staying with Universal Analytics for now. But if you're ready for more control over your data then read on!
What is the difference?
You've probably heard that Google Universal Analytics (GA) is being replaced with Google Analytics for Firebase. This means that the platform you use to track your website will be changing, but what exactly does that mean for you?
Well, let's start with some history. GA4 is a new analytics platform that was developed as part of the transition from GA3 to GA4. It was created to be an easier-to-use interface with more customization options and integration with other products such as Google Ads, Search Console and Cloud Messaging.
To sum up: if you don't want to deal with multiple platforms or have more options when it comes to tracking your app data on different devices and apps, then it may be worth considering making the switch from GA3/Universal Analytics (UA) to GA4/Firebase Analytics (FBA).
When will the transition occur?
The GA4 transition is now live. As the new platform continues to evolve, we'll introduce more features to make it easier for you to use.
You can continue to use Universal Analytics even after the transition is complete. All reports in Universal Analytics will remain accessible and unchanged until July 1, 2023 (unless you've already migrated your account). After that date, Universal Analytics data will no longer be available on Google Accounts or Search Console (formerly known as Webmaster Tools).
The GA4 transition will occur in phases over time:
What are the benefits of GA4?
Now that you've decided to make the switch, let's go over some of the benefits of GA4:
It is easier to set up than Universal Analytics. You won't need to create new code or install any new tracking methods—all you need is a single line of code in your site's header. This makes it much faster and simpler than setting up Universal Analytics from scratch.
It is more flexible than Universal Analytics. GA4 allows for more customizations, such as adding custom dimensions for user data, defining audiences based on multiple criteria and ad-hoc filtering by behavior pattern (for example, "customers who bought X days ago"). This flexibility gives you greater control over your analytics data and lets you generate more actionable insights from it.
It is more secure than Universal Analytics because all JavaScript files are loaded from Google servers instead of being hosted locally on your own server or CDN provider (such as Akamai). This reduces risk in two ways: slowdowns caused by third-party content delivery networks are mitigated because requests are not sent out across the Internet; also, since no sensitive information is stored locally among all those other files sitting there under your nose every day as soon as someone visits one page on your website (which could happen thousands of times), then nobody would find anything interesting even if they tried hard enough—even if they were able
How do I connect my site to GA4?
You need to use our GA4 JavaScript library on your site, which allows you to track events and ecommerce in Universal Analytics. The library can be added using either existing Universal Analytics code or via a simple script tag.
GA4 supports tracking of events, ecommerce and custom dimensions in Universal Analytics as well as pageviews and screen resolution for mobile sites using the new Mobile App Tracking feature.
How do I migrate my old data to GA4?
If you are migrating from Universal Analytics, a first step is to import the data into Google Analytics for Firebase (GA4). Then, import that data into GA4.
For more information on how to do this: https://analytics.googleblog.com/2019/04/how-to-import-data-from-universal.htmlGoogle Analytics 4 is replacing Universal Analytics.Google Analytics 4 is replacing Universal Analytics.https://support.google.com/analytics/answer/10759417?hl=en
Getting data into GA4
You can import data from the following sources into GA4:
Google Analytics (Standard, 360, Premium)
Google Search Console
Google AdWords
Google Merchant Center
Other sources such as AdWords, Bing Ads and Yahoo Gemini are also supported. You can also import data directly from a CSV file if you don't want to connect your account directly with any of these services.
Finalizing the transition
Before you start, make sure you have all the information and data you need to set up GA4. If you don't have an entire list of your site's pages and products, you can use our conversion tracking tool for that.
After that, if there are any changes to be made to Universal Analytics reports or accounts, now is a good time to do so.
Help! What if I don't want to change?
If you're still using the old version of Google Analytics and don't want to change, we can't help you. The GA4 is the future of Google Analytics, and anyone who wants to stay up-to-date with the latest advances in technology will be forced to upgrade.
It's not just us saying this—Google has been actively encouraging users to switch over to GA4 since they announced it at the Google I/O conference. They've also promised that they'll do everything possible to make transitioning easy for everyone so that there are no compatibility issues between versions. And if you follow our simple steps above, your transition should go smoothly!
Conclusion
We hope this post has helped you better understand the changes coming to Google Analytics and how they will affect your business. With careful planning and preparation, you can make a smooth transition from GA3 to GA4 that won't require much time or effort on your part. However, if you have any questions about the process or need help migrating your data, please contact us. If you are a small business owner, reach out to HeyLead for a free consultation on how to grow your business.